Cleveland Landscapers Blog
Landscape News, Tips and Advice
from H&M Landscaping


Landscape Enhancements: Take Your Property to the Next Level

6/1/20
H&M Landscape Enhancement Team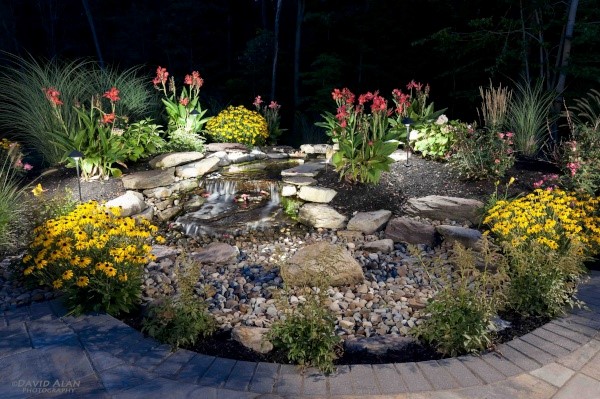 There are many ways to enhance the look of your property. For some, it may be a new patio, deck or pool. For others, the installation of new flowers, shrubs or trees may be all it takes to give a fresh, new appearance. Stone features are one way of giving your landscape a great look. We can supply and install a variety of different stone features, including waterfalls. This addition can give your property the final touch it needs to achieve "eye-catching" status.

Call H&M Landscaping today to schedule an appointment with one of our sales representatives to see what we can suggest to take your landscape to the next level.

---


Safety Quality Production - H&M's COVID-19 Safety Plan

5/25/20
Chris White, Executive Vice President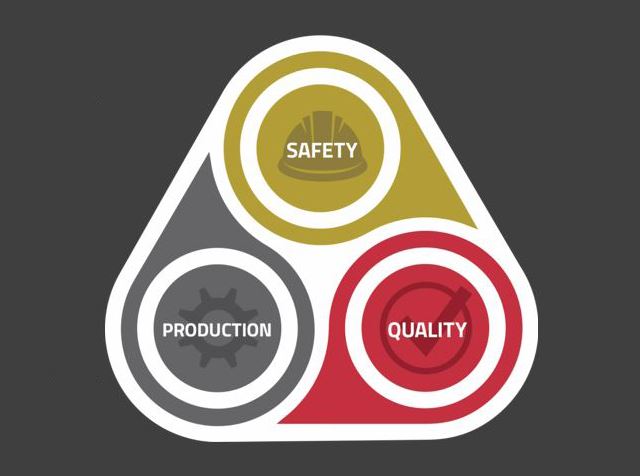 Speed - Quality - Price. Pick two! That is the old joke and many businesses hang this statement, tongue in cheek of course, in their establishments. An industry mentor and friend made me look at things in a different way. Ben Gandy told me "Safety - Quality - Production". (And you get all three). That resonated with me because I always want my staff to be safe which leads to our customers, and the public, benefitting. In the landscaping industry, safety usually means ear plugs, eye protection and making sure rocks are not thrown through windows from weed eaters. COVID-19 changed this all!

One of the odd things over the last two months was - we didn't know how to be safe in this new world. The guidance was spotty for businesses (masks or no masks, where does the virus live and for how long, how do we interact and communicate safely). It is a great time for innovation and experimentation because, what else are we going to do?

On a personal level, and as a proud Ohioan, I think Governor DeWine and Dr. Acton did an amazing job helping lead our state. Between their guidance and the CDC guidance, I was able to put together a COVID-19 Safety Plan for our staff that (so far) has allowed us to do our jobs. I watched what other industries were doing and how they were adapting. Grocery stores added plexiglass barriers. We installed barriers in our crew cab trucks so we could put more than one person in a truck. Cushman Wakefield put out a great video on Six Foot Office. We modified our floor plan so staff could return to our offices. One of our biggest hurdles early on was the reduction of fear of coming to work. We had several staff that were too scared to work. We implemented a sanitizing regimen early on, and continue to clean vehicles, offices, and high-touch surfaces. The most important process that improved was communication.

Communication about safety was paramount to our success. We had meetings in our yard (properly distanced) about safe behavior. We held brainstorming sessions to generate ideas about best practices. We held weekly Town Hall meetings to keep our people informed and give opportunities to ask questions. And so far, we have lived our Core Value of "Everyone Goes Home Safe." This is not to say we didn't have some scares. We had some drama. We had real fear, especially early on. And again, I found that communication was the solution that led to improved safety.

One of the rules of safety is - "safety is not negotiable." This puts in perspective that safety is truly black or white - either we are safe, or we are not. I also believe that current conditions require being mindful and respectful of each other as well. This situation has caused some controversy in many ways, and we need to remember that when we work together - great things happen. Our team worked together to break down barriers (only to install plexiglass barriers) for safety. For this, I am proud and grateful.

As we move forward, I realize this really goes back to fundamentals. Communicate to the people, allow them to contribute. Help them belong and feel safe. Work together for the greater good. Be mindful and respectful. Given the current reality, these things have not changed- but because there is still a virus out there, we do these safely from six feet away!

---


Want to relieve some stress? Try gardening this year!

5/17/20
H&M Business Development Team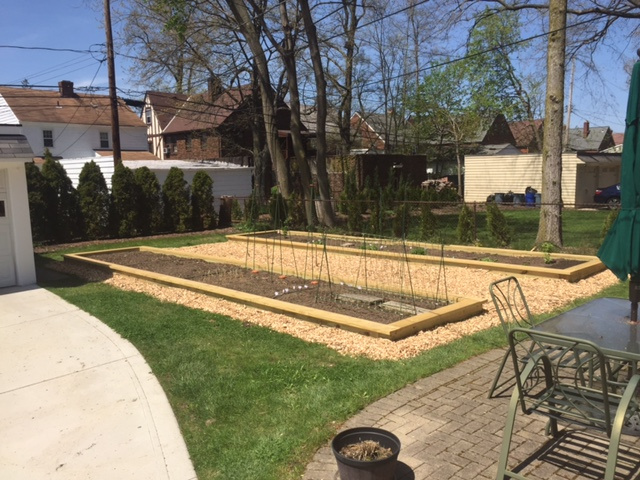 It's a proven fact, whether you take a break at work to help tend a community garden on site or come home from a tough day at work, tending to a garden is both relaxing and gratifying. H&M Landscaping employees consider themselves professional gardeners and we can help you get started this Spring with valuable advice to insure your efforts are a success. We have built large flower and vegetable gardens on corporate campuses for employees to relax and take some stress out of their day while they show off their horticultural skills. Our teams also build raised gardens for homeowners who want to plant and watch their garden grow, but may not have the time to do the initial set-up. Our landscape teams can also advise you on the best plant selections and timing of your garden to match our unpredictable Northeast Ohio weather. Give us a call today and we will set up an appointment to discuss your gardening project.

---


Hardscape Renovation in Richfield Ohio

5/11/20
Mark Barker, Landscape Design / Sales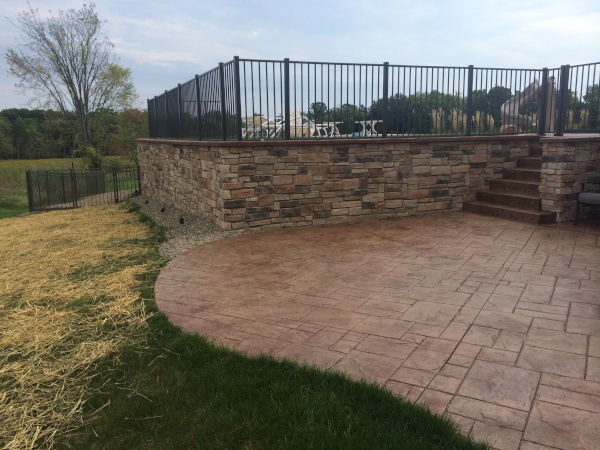 Do you currently have concrete or paver surfaces that are starting to show wear or are simply just falling apart? H&M Landscaping was called upon by a customer to provide advice and a solution to a failing masonry wall that supported their upper patio and swimming pool, along with stamped concrete surfaces that had become very dull and faded over the last several years. While meeting with the home owner, it was evident that this was an area where they spent much of their summer as a family and it was truly important to them that we provide a sustainable solution so they could continue to enjoy this space for years to come.

H&M Landscaping provided them with a solution to rebuild all the masonry retaining walls with Boral Ledge stone Cultured stone and poured concrete coping on the tops of walls. We also stripped the surface of all stamped concrete and applied Scofield Revive exterior concrete antiquing stain- all with a project timeline of 7 weeks. At the end of the project the owner was ecstatic to have a backyard that exceeded their expectations and a beautiful setting to enjoy for years to come. If you have a space requiring restoration or renovation please contact our office and we would be happy to schedule a consultation to offer a solution to your needs.

---


Cleveland Area Irrigation and Landscape Lighting Services

5/4/20
Irrigation and Landscape Lighting Team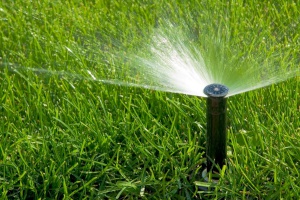 H&M Landscaping not only designs and installs new landscape irrigation and lighting, we also provide service to existing irrigation and lighting systems in order to keep them working for you as long as possible. Whether it's an adjustment to bulbs or diagnosis of an electrical issue with your lighting, our trained and knowledgeable crew can help you. We also offer irrigation maintenance for spring system activation and winterization when the dreaded cold comes back. From routine service to quick help for system problems, call us today for all your irrigation system and landscape lighting needs.

---


Solve Your Landscape Drainage Issues

4/27/20
Mark Mazzurco, President


Most customers feel that when they have a drainage problem, their main concern is getting rid of the soggy area or the standing water they have in a particular area of their yard. Drainage problems can cause many forms of landscape damage in addition to that wet unsightly area. Here are several issues a drainage problem can cause:

1. Root rot on plants/turf causing plant loss or thinning grass
2. Water infiltration inside you house including musty smells
3. Stuctural damage from fungus and health issues from mold
4. Settling or uneven hydraulic pressure on patios & hardscapes
5. Freeze thaw issues in the winter from water saturated areas

Don't let water issues get you soaking wet under the collar! Most people think that the only way to resolve a drainage issue is by digging up the yard and bringing in tons of stone and perforated pipe. This ultimately results in having to replant all of the grass after tearing up the entire lawn.

We are here to debunk that myth. With today's technology, we can come into your yard, sod cut the area that you are having issues with, remove the dirt and install a new revolutionary product called EZflow. After installation, we put the sod right back in place over the top of your new drainage system. No more wheel barrels of stone and messy clean ups.
---


Spring Landscape Maintenance: Mulching & Clean-ups

4/20/20
Our Maintenance Account Managers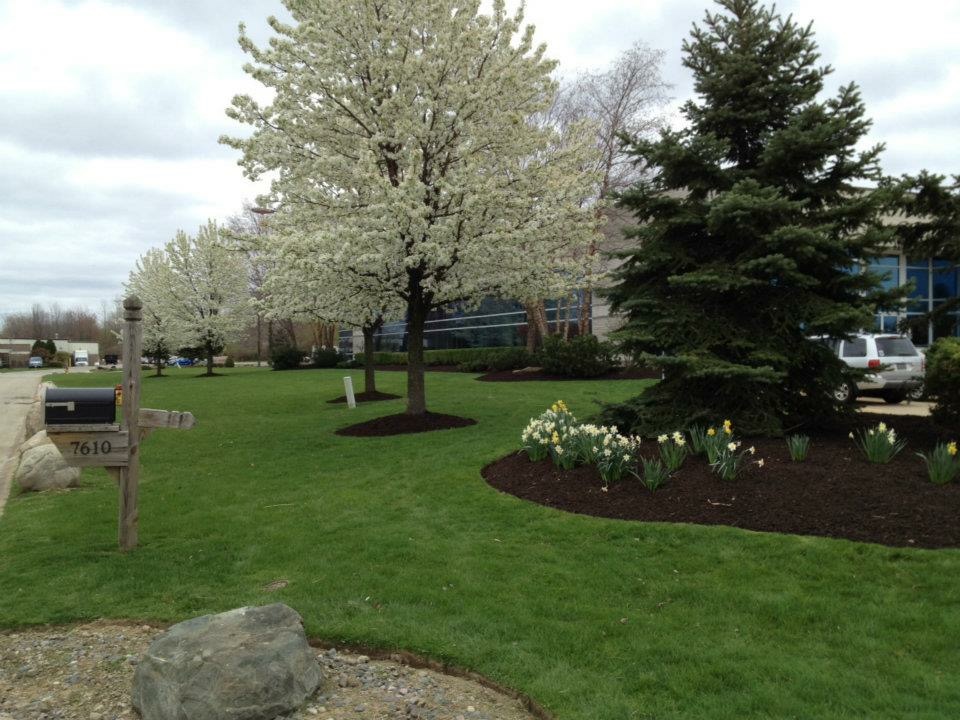 The snow may still be flying, but it's time to think about all of the warm days ahead! This is the best time to get your yard off to a good start and turn your summertime plans into reality. H&M Landscaping offers a wide variety of services - from a spring clean-up and mulching, to a deluxe maintenance program to cover all of your landscaping needs. You no longer have to lift a finger! Just sit back, relax and enjoy your beautiful yard.

Call us now (to beat the rush) and one of our experienced representatives will be happy to discuss your property's potential and all of your landscape needs for the upcoming season.
---


Professional Landscaping Spring Yard Clean-up

4/13/20
Our Turf & Grounds Account Managers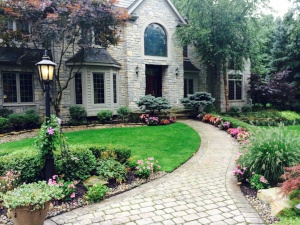 H&M Landscaping Spring landscape clean-ups are a vital part of maintaining the value and appearance of your home. Once spring comes around, your grass and spring time blooms may not be able to grow or recover from the intense freeze/thaw cycles we experienced this winter. Most homeowners do not realize the importance of of this yard clean-up aside from just the overall improved look. The main benefit you will gain from a professional yard cleanup by H&M is preventative buildup of debris and organic matter which can form a blanket which acts as a barrier between your grass and the sunlight. It can also end up blocking out water, oxygen and other crucial nutrients. When this blockage is left unresolved it can cause harm to your lawn. You should not assume this material will break down on its own. When properly chopped up and used as an organic mulch, it can be beneficial to plant life. If left on top to cover, it may smother your grass, flowers and other desirable plants.

H&M Landscaping has decades of experience taking care of this type of work and we know what goes into creating a stunning and healthy yard. Scheduling a thorough spring cleanup right now is critical to getting your landscape ready for the upcoming season. Contact us today if you would like our experts to reach out to discuss all of our landscape services.
---


Spring Tips for a Great Looking Lawn

4/6/20
Jerry Wilthew, Turf & Grounds Account Manager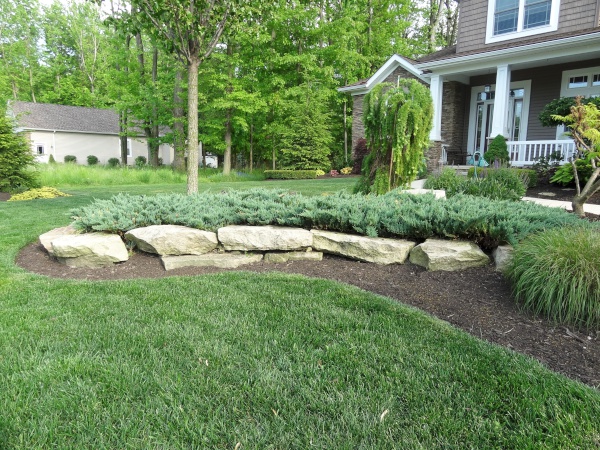 Another winter has passed us by and spring is here. We had the 2nd warmest February on record and above average temperatures for March. With that warmth, a lot of plants have been pushing growth. The weeds have been quite active along with everything else. Here are a few observations to keep in mind for this upcoming season:

1. Now is the time to get preventative crabgrass control down. If you happen to have bare spots in lawns that you want over seeded, you might want to skip over these spots to help growth of new seedlings. Remember the crabgrass control is a pre-emergent herbicide that keeps things from germinating.

2. Have a plan in mind for care of the lawn this summer. Feeding it is always important, but water is just as important. Any fertilizer that goes down needs water to help it get into the plant.

3. Cut at the proper height. Most cool season grasses like to be 2" or higher. You might want it to look like the country club fairway, but you are not set up to take care of it at that height.

4. If you are not sure what to do, give someone a call. You probably call a doctor when you are sick or a plumber when the pipes back up. Give us a call with your lawn issues.


---


Recovering from Snow Mold Damage

3/27/20
Eddie Murillo, Maintenance Supervisor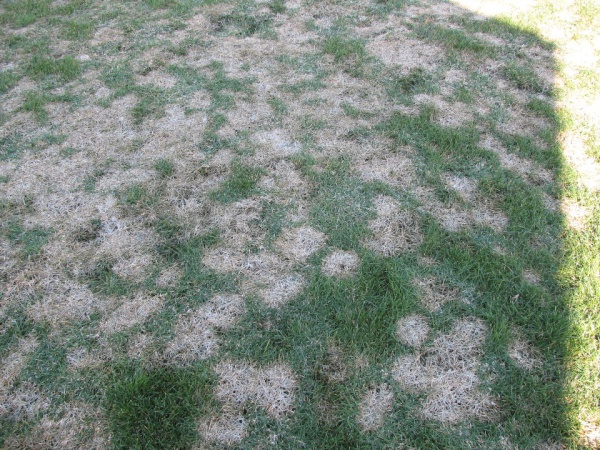 It's that time of year again, spring is finally here. H&M Landscaping has been busy doing spring clean-ups and I would like to share some helpful information that we have come across regarding snow mold. The most common types are grey snow mold and pink snow mold, named for their appearance. Both can develop during periods of cool damp weather, under a layer of snow. After time, the mold grows and can be seen after snow melt as either pink or grey round patches in your lawn. An improper fall clean-up of leaves and/or inadequate final cutting are major contributors to lawn mold growth over the winter months.


To address this condition, these areas should be raked through several times and the matted grass can be removed, allowing the grass to recover. A spring fertilizer application will also help grass recover more fully. In severe cases, some areas of turf may need to be removed- which will then require the addition of new soil and over seeding. If your yard is suffering from snow mold and you need lawn care assistance, please call us and one of our team members can help you with all of your landscaping needs.


---


Northeast Ohio Landscape Design and Installation

3/16/20
Craig Kachline, Production Manager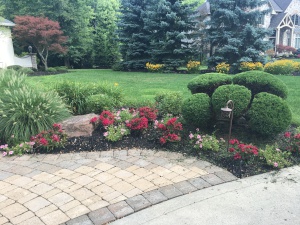 Do you have cabin fever? Are you feeling the winter blues? Well let's start thinking of spring flowers, the sun shining and enjoying the outdoors. We are having some great weather here in Northeast Ohio and we can start sprucing up your yard for spring and building a deck or refinishing a pre-existing deck. Consider adding some pops of color with flowers, fresh mulch and a deck to enjoy all of your holiday parties and summer evenings. Upgrading your outdoor space is also a great way to add curb appeal and resale value to your home. H&M Landscaping strives to exceed our customers expectations with a landscape design and installation to provide that outdoor lifestyle you dream of.

No matter if your yard is large or small we can design an area that fits your needs. A small paver patio, a refinished deck or a new multi-level deck with a pool will give you a space outside to relax after a hard day at work. H&M will work with your budget and ideas to provide a design that is customized for you and your family. We also provide year round up-keep of yards and landscapes with spring and fall cleanups to keep your new oasis pristine and beautiful.
---


Cleveland Area Landscaping: Spring Cleanups

3/4/20
Nick Tinik, CLT, Maintenance Production Manager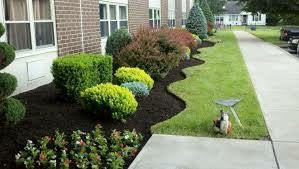 With the spring season fast approaching, it's time to start thinking about getting your yard or business landscape back in shape. H&M Landscaping will soon be out in full force around the Greater Cleveland Area cleaning up any organic debris remaining from fall and winter. Nothing says spring like a nice deep edge on the beds and the smell of some fresh organic mulch. Give us a call and get a free estimate from one of our sales specialists today!
---


H&M is "Best in Show" at Cleveland's Home+Garden Show

2/10/20
Kathy Hupp, Office Assistant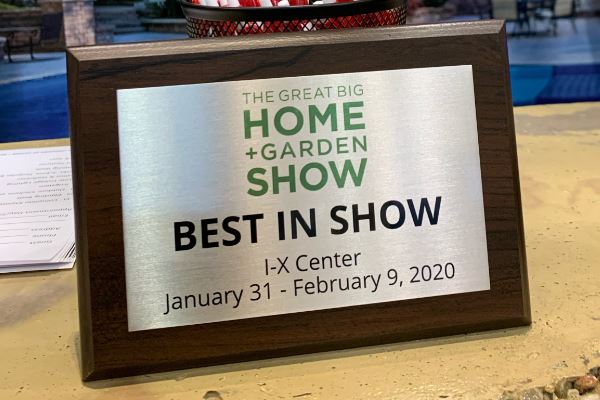 H&M Landscaping is honored to have received the "Best in Show" award at the Great Big Home + Garden show that concluded yesterday. We hope you had the opportunity to visit our booth while you were there and see our award-winning Vintage River Falls display. If you did not, now is the time to call our office at 440-564-1157 to schedule a design consultation. One of our sales associates will be more than happy to meet to discuss your landscape dreams for this season.

People Serving People to Enhance Everyday Living